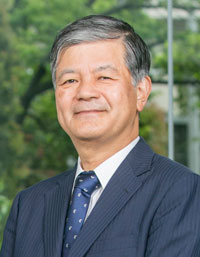 Since our establishment, we have been committed to energy and labor-saving technology, striving to develop unique products to meet the needs of our times. We have always believed in manufacturing people-oriented products.
Our greatest strength is our over half a century of service to our customers around the world. From manufacturing of automobiles, trains, ships, and aircraft to fields like medical and living environments, our products contribute to enriching the lives of people all over the world.
Our business environment continues to change at a rapid rate, as demonstrated by the emergence of new technologies such as IT, AI, and IoT as well as changes in the working environment. Under these circumstances, we believe that our missions are to seek the new needs of the industrial world and to improve our product technology, quality, and services to a level that earns further recognition from customers in the global market place.
NITTO KOHKI Group will continue to work together to develop the industrial world, enrich lives, and contribute to the society.
Akinobu Ogata
Representative Director, President
Philosophy
NITTO KOHKI Group's Philosophy is comprised of three concepts: Corporate Motto, Action Principles and Management Policy, and indicates our approach towards corporate citizenship.
Code of Conduct
The NITTO KOHKI Group Code of Conduct expresses the basic principles of behavior for every officer and employee in order to realize the Corporate Motto, Action Principles and Management Policy that form our Philosophy.
Code of Conduct