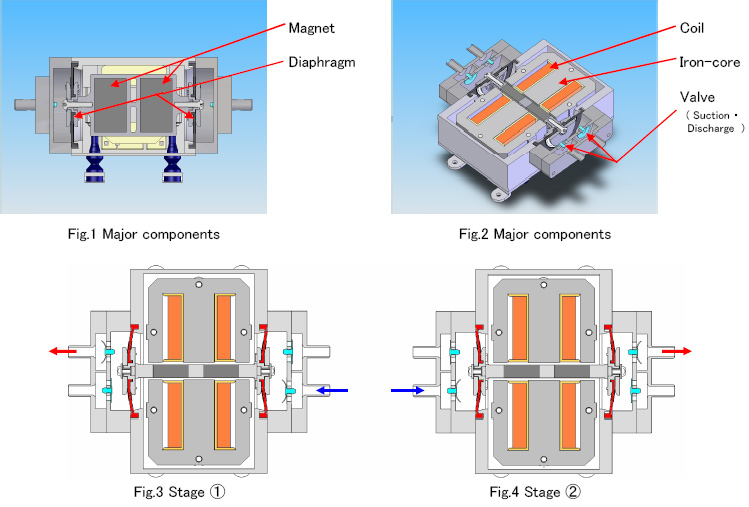 How it works
The periodical change of polarity on the coil by AC power supply gives either pull up or push out force to the magnets and thus reciprocating motion to the magnet sets connected to diaphragms, which will repeatedly take in and then discharge air, and achieve electromagnet driven diaphragm pumping function.
The coil will attract the left magnet that has the opposite pole, and thus the left diaphragm pushes out the air in the cavity through the discharge valve and further to the outlet port. At the same time, the diaphragm on the right is pulled up by the attraction of the other magnet and air comes in through opened suction valve.
In the next stage, the coil polarity is changed and the right magnet is now attracted and the left diaphragm pull up air through opened suction valve while right one push out air through the discharge valve.
Such operating cycle is repeated for 50 times per second with 50Hz supply and 60 times with 60Hz.
Features
Use of AC as the switching of suction and discharge makes the structure so simple.
Non-contact mechanism in the pump passage gives you clean discharge air.
No grating parts in the pump makes the operation quiet.