(Diaphragm Type)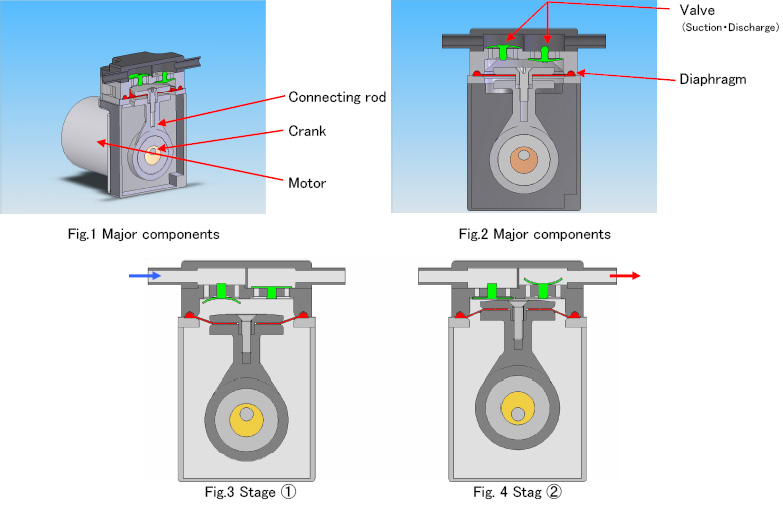 How it works
The set of crank fixed on DC motor shaft and connecting rod converts rotation to reciprocating motion, which will drive the diaphragm back and forth and sending air in and out through valves.
Until the crank reaches to the bottom dead center (BDC), the diaphragm pulls up intake air into the enlarged chamber space inside the cylinder.
After passing the BDC, the crank start pushing up the diaphragm and thus air in the chamber will push open the discharge valve and go out from outlet port.
The cycle consisting of the said 2 stages is repeated as the motor shaft rotates.
Features
Small and lightweight body makes built-in design easy.
DC power source makes it easy to build into equipment for electrical control.
Non-contact mechanism in the pump passage gives you clean discharge air.